You are already a DNS user, and your server or website works great when you visit it from your computer. But that is not enough. You want to be sure that the DNS works great all around the world. For example, your primary server is in the US, but you want to see if there is not too much latency in Singapore, what should you do? Or you want to compare with your rivals, to know which is their provider and how well is it performing? There are many DNS tools that you can easily use for free, to check your DNS servers and to see if everything is working well. Each of these tools has slightly different functionality, just follow us, and we will explain to you what they are good fo
ClouDNS
Featuring in our list is the freshly launched ClouDNS DNS tool. This tool is intended for examining DNS records linked to a specific host alongside measuring the velocity of DNS queries. Some of the records that it will show information are A, CNAME, PTR (responsible for Reverse DNS lookup), MX, CAA, NS (needed to create DNSSEC), etc. It also incorporates a comprehensive audit feature. Developed by ClouDNS, the functionality of the tool has been designed considering the need of users to optimize their server's performance effectively. The tool offers three types of assessments – DNS records, DNS audit, and DNS speed assessments, providing a holistic insight into the server's DNS operation. The best part? It's completely FREE!
DNS.Computer
DNS.Computer is highly efficient and simple to use. With just the insertion of the domain name and a click on 'audit', this tool generates a detailed report featuring observations and suggestions for optimization. This report, even available as a download in PDF format, provides valuable insights such as nameservers at the parent server, synchronization of NS records, and data contained in the SOA (Start of Authority) record.
It also showcases A record data by location with their response times, giving you insightful geographical distribution of your DNS. Plus, it displays an average response time for your DNS, advising a switch to Anycast DNS if the response time is significantly high. Overall, DNS.Computer is a dynamic tool that offers quick and specific insights to boost your DNS performance.
30-day Free Trial for Premium Anycast DNS hosting
Pingdom DNS Test
Pingdom DNS Test outshines its dual-feature of web page speed testing and DNS troubleshooting. It pinpoints performance bottlenecks, providing insights to optimize your site's speed and user experience. Advanced diagnostics are visualized using color codes, icons, and dots, making it a hassle-free tool for improving site performance.
Additionally, the tool provides intuitive visual aids, using color codes to denote different stages of a request, icons for various content types, and colored dots for different HTTP response codes.
What is Web (HTTP/HTTPS) monitoring?
Into DNS
IntoDNS takes DNS evaluation to a new level by providing a detailed assessment of your server's health and configuration status. It generates exhaustive DNS reports with actionable recommendations for improvements, backed by references to official protocol documentation. This covers a series of checks from MX records to SOA data and even WWW IPs, making it a powerful tool for enhancing server performance and stability.
Check Host
Check Host DNS tool provides substantial insight into any website's domain. By entering a hostname or IP address, it can provide data from nameservers located in different countries concurrently. This quick global overview can provide you with pertinent information about your domain from various locations.
After you input a domain into the Check Host DNS tool, it will give you comprehensive information, including the DNS result under specific categories such as 'Location,' 'Result,' and 'TTL (Time to Live).' Each of these categories gives you insight into different aspects of your domain's DNS performance in various locations worldwide. That means, you can evaluate the response time (ping) from a variety of locations, which aids in testing server speed globally.
View DNS
ViewDNS offers an all-embracing analysis of your domain's DNS settings. Aimed at assisting webmasters and system administrators, this tool completes multiple tests to uncover DNS-related issues. Moreover, it checks A records for each NS at parent servers and whether the local nameservers send the IP address (glue) along with your NS records. These results are displayed in a readily understood format, offering valuable insights for your DNS health and improvement recommendations.
Suggested article: What are Glue records?
WhatsmyDNS
WhatsmyDNS effectively simplifies DNS queries with its DNS Lookup tool. It allows you to query DNS servers and receive quick insights for any domain name. The tool is designed to support most common DNS record types and also lets you choose from a selection of DNS servers. It's a valuable resource for conducting a fast and robust DNS check.
DNSdumpster
DNSdumpster also deserves a mention – this is a no-cost domain research tool that's instrumental in identifying hosts associated with a particular domain. Conducting a visibility check of hosts from the perspective of potential attackers forms a crucial aspect of a security assessment process, and this is exactly what DNSdumpster assists with. It also features an additional unique functionality called 'mapping the domain,' the data for which can be conveniently downloaded in a .xlsx format for a comprehensive list of hosts. This tool is particularly useful for those focusing on enhancing their server security measures.
Conclusion
In summary, these DNS tools offer a range of features to help you test and optimize your server's DNS performance, ensuring global accessibility, troubleshooting, and security enhancement. Whether you're a novice or an experienced user, these tools provide valuable insights into your DNS infrastructure's health and performance
(Visited 10,807 times, 5 visits today)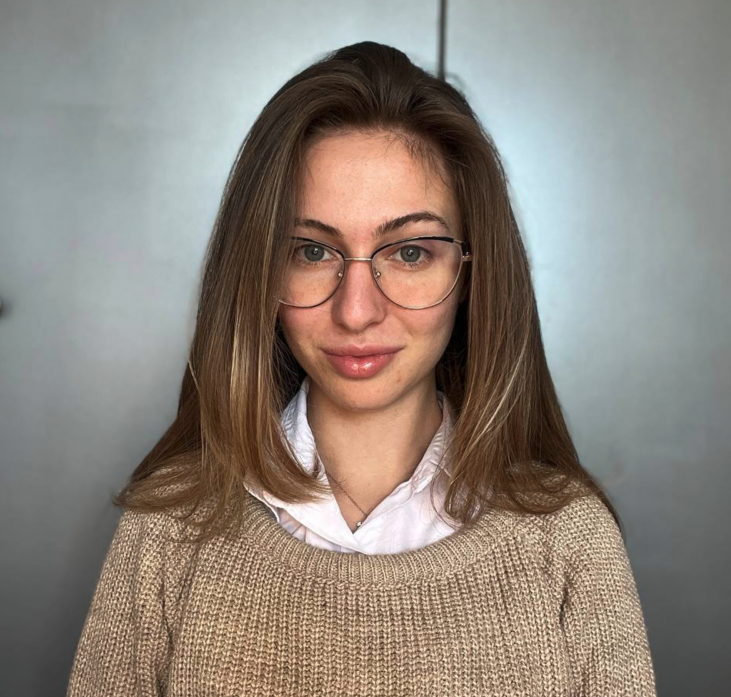 Hi, I'm Bella. I'm a Digital Marketing Specialist at ClouDNS. I have a Bachelor's degree in Economics and Finance from the University of Lille,  which helps me keep up with the latest trends in digital marketing. I'm passionate about creating helpful digital marketing content that educates, captivates, and engages readers. When I'm not creating content or exploring digital trends, I travel, discover new places, and capture beautiful moments in a photograph.
A
,
AAA
,
ANY
,
CAA
,
CNAME
,
DNS audit
,
DNS check
,
DNS diagnostic
,
DNS lookup
,
DNS report
,
DNS tools
,
MX
,
NS
,
Ping
,
PTR
,
SER
,
Server monitoring
,
SOA
Last modified: September 25, 2023