What is a Dynamic DNS?
Dynamic DNS is a service that automatically and periodically updates your DNS's A (IPv4) or AAAA (IPv6) records when your IP address changes. These IP changes are made by your Internet provider.
How does DDNS work?
The DDNS monitors the IP address for changes. When the address changes (which it will if you have a dynamic IP address), the DDNS (or DynDNS) service updates your new IP address.
Why is it useful?
It can be very useful for people who want to host their website, access CCTV cameras, VPN, app or game server from their home computer. It is cheaper than to have a static public IP and by setting up Dynamic DNS, you will avoid the need to update all of your records whenever your IP changes manually. Also, static IP address is not always an option; it depends on your Internet provider.
DDNS is a very flexible option. The way that Dynamic DNS gives a connected device the ability to notify DNS servers to automatically update, alongside the active DNS configuration, IP addresses, configured hostnames and some other information. This saves the need of administrator who should do the changes.
Benefits
As you can see DDNS is a very convenient solution, and it has different advantages, but the main ones are the following:
Accessibility – You will be able to access your website or server, easily, without being worried. The IP will change, but this won't stop any of your activities.
Practicality – You don't need a network administrator who to check and reconfigure your settings.
Economic – DDNS makes it cheaper; you won't have IP address conflict in case you have many addresses, and they are used at the same time.
There are many other advantages, and you are probably thinking how to start using DDNS. Luckily for you, it is relatively easy to switch to it. You can get a free Dynamic DNS from ClouDNS. We provide it with all our plans, including the entirely free one. Just sign up for a new free account from here and start using it.
Configuring Dynamic DNS
With each A and AAAA record, we provide a unique URL, so-called DynURL, when you are using our Dynamic DNS.
You can read the following step by step explications on how to configure it, depending on your operating system down below.
First for Windows users, regardless of the version you have on your device:
Or watch the video tutorial:

If you are a MacOS or Linux user or another type of NIX system, you can follow these instructions:
• Dynamic DNS for Linux, Mac and all types of *NIX systems
Or watch the video tutorial:
If you have multiple Internet providers:
• Dynamic DNS for Linux, Mac and all types of *NIX systems with multiple network interfaces (Internet providers)
And even if you are using the data solutions of Synology, you can still benefit from the DDNS
With the help of ClouDNS, you can start using DDNS right away. This can help your business or personal project. Read more about the Dynamic DNS here.
So what are you waiting for, start using it today!
(Visited 821 times, 1 visits today)
Summary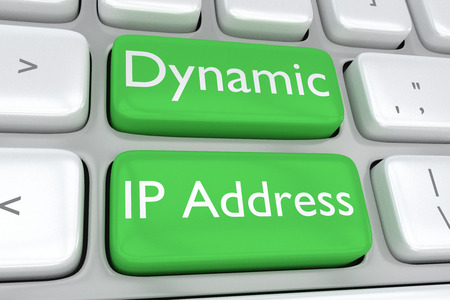 Article Name
What is Dynamic DNS? How Does It Work and How to Setup DDNS?
Description
What is Dynamic DNS? How does Dynamic DNS work? Video and step by step tutorials on how to setup DDNS for Windows, Linux, MacOS and any other *NIX systems.
Author
Tags:
A record
,
AAAA record
,
DDNS
,
DNS services
,
Dynamic DNS
,
DynDNS
,
host from home
,
how does dynamic dns work
,
how to setup dynamic dns
,
IP address
,
static IP
,
VPN
Last modified: March 9, 2020