Did you know that you can be an official reseller of our services? Yes, ClouDNS allows you resell DNS services to others and earn money. By doing so, you can help many people enjoy our competitive prices and excellent service.
Who can join this reselling program?
Many can benefit from it, but mostly it can add extra value to your hosting or domain business. You can seamlessly integrate our DNS services to your product portfolio and resell DNS. Thanks to the API that we provide, every business function is easily accessible and fully flexible.
Resell DNS services of the following:
Through our platform, you can resell three types of services: Premium DNS, DDoS Protected DNS and GeoDNS and the different monthly subscriptions that we have.
Premium DNS with unlimited DNS records and DNS queries per month, 8 DNS servers around the world, 33 Anycast locations, up to 400 DNS zones and up to 1,000 mail forwards
https://www.cloudns.net/premium/
DDoS Protected DNS with unlimited DNS records and DNS queries per month, 4 DDoS Protected DNS servers around the world, 33 Anycast locations, up to 400 DNS zones and up to 1,000 mail forwards and 10 000% Uptime Guarantee.
https://www.cloudns.net/ddos-protected-plans/
GeoDNS with up to 10 DNS zones, up to 10 000 Records and 1 000 000 000 DNS queries per month
You can check the full descriptions of the services here
https://www.cloudns.net/geodns/
Easy to Integrate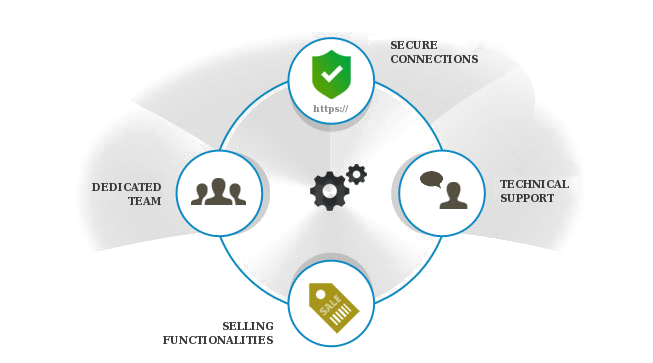 Another advantage is the secure connection over HTTPS. It is the secure version of the HTTP protocol that sends data between the browser and the website. The data will be private and encrypted.
Our interface lets you use all the management and selling functionalities in a very intuitive way. Every menu will be where you think it will be.
In case of a problem, you can contact our dedicated team of API specialist that will help you find the solution to your problem in no time.
About the selling functionalities, we assure you that we support via ticket system. This will ease your management.
Completely Platform Independent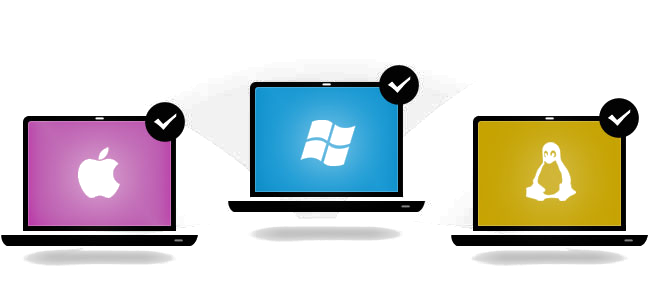 Resell DNS no matter what platform  do you use. This means that you can use it under whatever operating system you have – Windows, OSX, Linux, ChromeOS or another. The browser is also not an issue; we work with standards compliant HTTP API. And to be truly platform independent, you can still program in any programing language that you like.
Secure and Scalable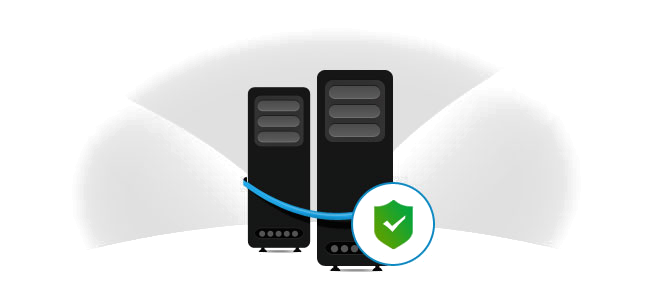 We have taken different measures to protect our system and to provide a safe experience to all of you, our customers. In addition to the HTTPS protocol that we use, we protect from API abuses and DDoS Attacks; we have an advanced monitoring system to check for threats and extra level of protection, a restricted access through whitelisted IPs. Only the approved IPs have access.
Suggested page: Explanation of Web (HTTP/HTTPS) monitoring
For your convenience, you can use our WHMCS module https://www.cloudns.net/whmcs-module/.



Through it, you easily offer ClouDNS services to your clients. It supports versions 5, 6 and 7. The module is open source, and it is entirely free and customizable.
ClouDNS makes it easy for you and provides you a control panel for all your needs. You can manage and check all of your activities on it. https://panel.cloudns.net
How to start our DNS resell Program?
You are already thinking of how to add ClouDNS services to your portfolio and increase the value for your clients. Luckily it is effortless to start our reselling program.
Just click this link https://www.cloudns.net/resellers-api/, fill your data, choose the service you would like to resell and wait until our team gets back to you.
Your request will be quickly reviewed, and you will start benefit from the reselling program in no time.
(Visited 887 times, 1 visits today)
Hi, I'm Martin Pramatarov. I have two degrees, a Technician of Computer Networks and an MBA (Master of Business Administration). My passion is storytelling, but I can't hide my nerdish side too. I never forgot my interest in the Hi-tech world. I have 10 years and thousands of articles written about DNS, cloud services, hosting, domain names, cryptocurrencies, hardware, software, AI, and everything in between. I have seen the Digital revolution, the Big migration to the cloud, and I am eager to write about all the exciting new tech trends in the following years. AI and Big Data are here already, and they will completely change the world!
I hope you enjoy my articles and the excellent services of ClouDNS!
Anycast
,
DDos Attacks
,
DDoS Protected DNS
,
DNS services
,
GeoDNS
,
Premium DNS
Last modified: August 14, 2023