The buzzing globalization of trading services, digitalization of the economy, and increasing hyper-connectivity in the last decade had made a noteworthy difference in the field of e-commerce and online business development.
Most of the companies that aim at a steady, long-term growth, are inevitably trying to provide a secure and high-performance online experience for their clients. One of the essential means of these efforts is providing the website, online store, or e-commerce with a reliable DNS hosting.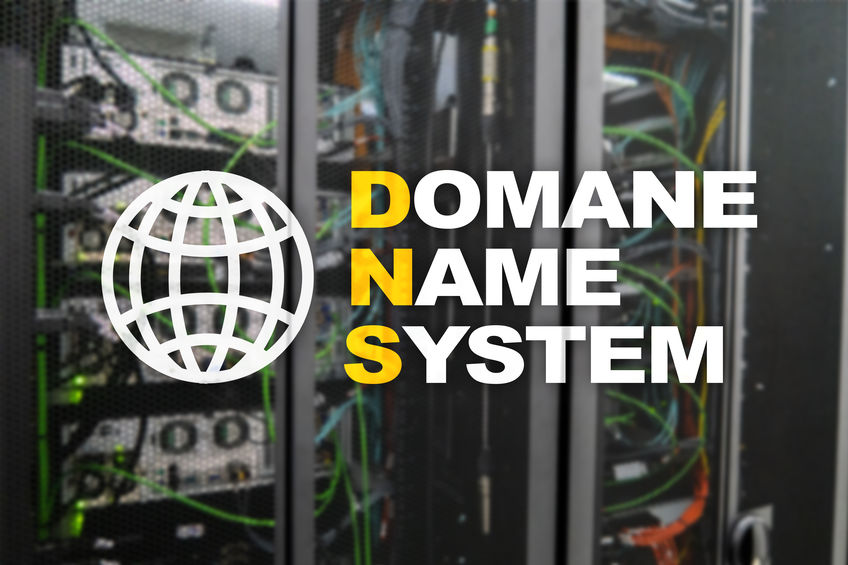 DNS might sound like rocket science for those who are not at all aware of IT matters, but it can be explained pretty straightforward. Put simply, this is a type of "translating" system that modifies domain names into IP addresses or turning "human" language into "computer" language. As you can imagine, there are various ways of executing this process, some of which are more intelligent and reliable than others.
Choosing a trustworthy DNS partner is a matter of great importance since a fast DNS service can significantly enhance website speed, neutralize performance issues, grant additional security, reduce bounce rates, and thus inevitably boost the company's ROI.
Here is where ClouDNS steps in
to provide a superior set of various last-generation DNS services, suitable for every need, every purpose, and every budget.
ClouDNS is a provider of global Managed DNS services, implementing the industry's most sophisticated cloud service architecture to ensure maximum DNS speed and DNS redundancy. The company is found back in 2010 and manages to achieve an ever-bustling growth until this day when they provide services in more than 62,000 cities, 186 countries, and 6 continents. In 2019 ClouDNS manages hundreds of thousands of domains, receiving more than 2 billion queries per day.
As every entrepreneur is painfully aware of, results never materialize out of thin air – they come as a result of hard work, exceptional services, and flawless customer satisfaction rates. How do ClouDNS ensure those fundamental prerequisites of success? Let's dig a bit deeper and find out.
How does ClouDNS manage to meet all customers' needs with Anycast DNS & additional perks?
ClouDNS strives to provide the most solid DNS services on the planet in matters of price, performance, and general ROI expectancy. This is an audacious goal that requires no less than having the ultimate service network, technological base, and customer service. What are the advantages that ClouDNS' clients are continually taking advantage of?
Cloud-based infrastructure is the ultimate digital resolution that ensures maximum speed, no hardware-related bugs, and problems, no lags in performance, and zero chance of ever losing a piece of essential data.
Anycast technology is what stands behind each of ClouDNS's services. It utilizes the different locations that receive queries for the network and distributes them geographically by using the shortest path available to a particular DNS server. The result is a massive boost in speed, efficiency, and reliability of the domain.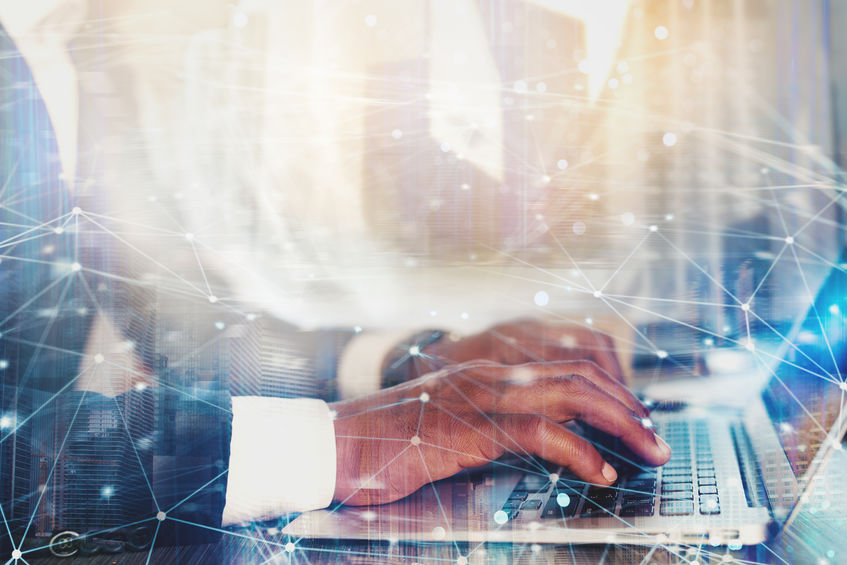 Secondary DNS is a technology that distributes traffic between two providers and thus guarantees the highest possible level of security. It manages to keep a website up, even when an unexpected crash occurs in the primary DNS provider. It's a matter of critical importance for every considerate business owner. 
24/7 service and support guarantee adequate care for the customer through day and night, every single day of the year. ClouDNS's teams are there for their clients via the built-in online chat and support e-mail – with no excuses and no exceptions.
Up to 10,000%, the uptime Service Level Agreement (SLA) is another way to ensure a flawless value for the client. It means that for every single minute downtime, ClouDNS extends the customer's account with a hundred.
A free 30-day trial is available for all plans offered by ClouDNS. Anyone is welcome to test how does the plan work for them, to personally acknowledge its perks, and receive free 24/7 guidance and support throughout the entire process.
Packed with this fantastic set of opportunities, ClouDNS ensures a mesmerizing combination of last-generation digital DNS services, thus providing the final customer with the chance to develop their business without ever again having to worry about website domain functionality.
Which ClouDNS plan to choose according to your needs – Free DNS, Premium DNS, and more
ClouDNS offers four different subscription plans, formulated to give a personalized solution to various customer and business objectives. What are those plans, and what are their advantages; what do they include, and which of them is most suitable for your individual business goals?
Free DNS
It's a zero budget DNS solution with plenty of elements that guarantee a reasonable level of reliability for its purposes. The plan incorporates 4 Unicast DNS servers in 1 DNS zone, 50 DNS records, a limit of 500,000 DNS queries per month, 1 mail forward, web redirects, and 24/7 live chat support.
The Free DNS plan is fitting for personal blogs, low-budget startups, small or local business owners, business card websites, and generally every type of online initiatives that aren't expecting a hardcore multinational traffic. It ensures a stable domain with satisfying speed and capacities tailored to the needs of the enterprise. Of course, once your company starts expanding, you can always upgrade to a more suitable ClouDNS plan.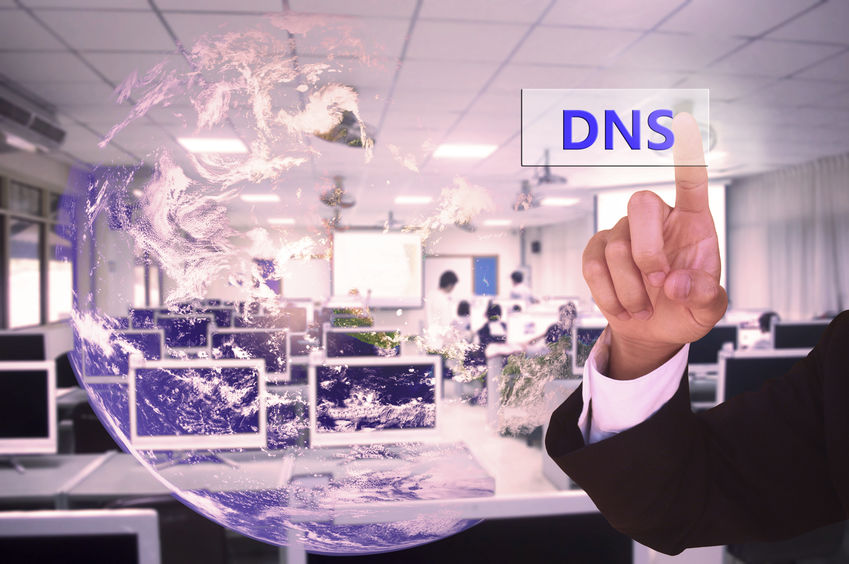 Premium DNS
It's a low-budget DNS solution, which is an upgraded version of the Free DNS package, with added components divided into S, M, and L Premium options. Premium DNS plans include 8 DNS servers and 29 Anycast DNS locations, along with different numbers of DNS zones, DNS records, mail forwards, and monitoring checks, according to the chosen plan.
Premium DNS plans are an ideal resolution for middle-range and developing business websites, online stores, and e-commerce platforms that need to cope with traffic from multiple geolocations. If you find yourself somewhere on the long path between local and global, subscribing to a Premium DNS plan can help you manage the speed of your domain, and simultaneously deliver a flawless experience to users from different zones.
DDoS Protected DNS
It's bringing up the heavy artillery of domain security and protection. DDoS Protected S, M and L Plans are keeping the metrics of the Premium DNS package, but are providing 4 DDoS Protected DNS instead of 4 unprotected ones.
DDoS attacks are frequent and severe enough to do much damage to growing or leading business entrepreneurs. Every minute of downtime can cost your business a small fortune, depending on user activity. That's why using a DDoS Protected DNS is a must for every big E-commerce, service provider, entertainment media, and even social institution.
GeoDNS
It comes in a Start, Professional, and Business package, and provides a highly accurate geolocation load balance. It segments the traffic and connects users with the closest server available. Different-sized plans combine 4 Anycast GeoDNS servers and 29 Anycast DNS locations, along with a variable number of DNS zones, DNS records, and monthly DNS queries to answer the particular requirements of the users.
GeoDNS provides the most extraordinary speed possible, thus reducing bounce rates, improving search engine ranking, and rocketing online user experience to the next level. It is suitable for basically any individual, business, entrepreneurship, or institution that strives to provide a global, first-class user experience on their website.
And there is even more…
Other professional features and DNS services on offer by ClouDNS involve:
Primary, Secondary, and Reverse DNS
Web & E-mail Forwarding
Domain parking
DNSSEC
HTTP API Access
DNS statistics
Free zones migration & more
The team of ClouDNS is always there to answer your questions, advise you on your case, provide essential resources, and propose a personalized solution. All you need to do is reach out and let them do the magic!
(Visited 610 times, 1 visits today)
Anycast DNS
,
ClouDNS
,
DDoS Protected DNS
,
DNS
,
DNS services
,
Free DNS
,
GeoDNS
,
Premium DNS
Last modified: August 2, 2021