Spätná väzba klientov

Whenever I opened a help support chat window , Vladimir (V) was always there to help.

Very dedicated and understands the issue very fast. Patient to listen to my problem and provide solution best in his capacity even outside ClouDNS boundaries.

V deserves some rest, as I always see him helping me.

Take care and 10 stars from me.

Thank you V from AG
Abhay G

I want to congratulate Asen Tanev for his great service helping me resolve an urgent problem I had with the emails.

He not only helped me solve my problem, but also his professionalism showed in the way he provided context information to help me understand the nature of the problem, and also with very clear instructions and guidance.

Before reaching out to ClouDNS, I tried to resolve this issue with a local provider here in Chile, and the were terrible (this local provider is who manages the email service, and I use ClouDNS to set up a new Squarespace website... they tried to charge me US 50 to help me solve the problem)

Asen showed that technical support can be done with efficiency, and also, most importantly, with great communication with the client.

I congratulare ClouDNS for having great people in your tech support team, and I hope you reward properly your people for their great work, which is the basis for the profitability of any business!
Nicolas Roman

We have been using cloudns for almost 7 years. Since then, there has been a tremendous improvement on this site. Fast, reliable, very good support leads up us to recommend to all friends and colleagues to use cloudns.
Mojtaba Sadeh , Yaraholding IT Manager
Mojtaba Sadeh, IT Manager @ Yara Information Technology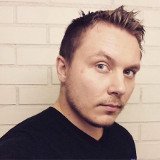 Your customer service is at the top of my list, keep up the good work!
Sami Sälö, Chairman of the Board @ Salskea Oy

I'm also a long time system admin, unfortunately with much less free time for personal and private projects these days. Very good example for this would be thing like, still completely maintaining my own DNS infrastructure.
ClouDNS really saved me around 5 years back, making my DNS management needs a breeze!

I want also thank for your exemplary customer support. And for all the rest your efforts to satisfy ever increasing need for affordable, global and simple, yet versatile DNS service offerings.

Thank you ClouDNS crew!
Antti Lipponen
Stránky:
1
2
3
4
5
...
7
Ďalej »